Posted by Cory List on 24th Aug 2015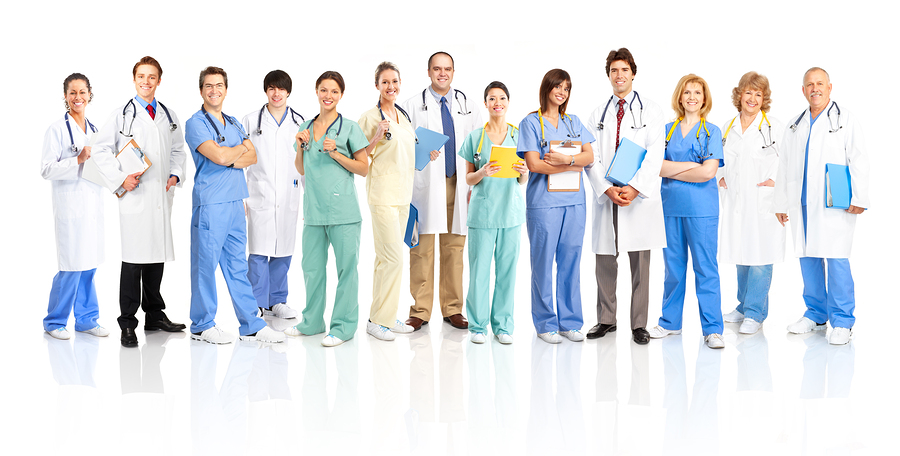 New Doctors
Doctors are some of the highest paid individuals in the US. Their expertise requires them to go through many years of schooling, which is four years of undergraduate school, and another four years of medical school, along with years of rigorous training in internships or residency programmes.
These are done to make sure they meet the standards of medical practice. These doctors need to correctly diagnose and treat their patients. Physicians are in the practice of examining patients, recording medical histories and diagnosing and medicating their patients. They are in charge of showing their patients a healthier way of life.
Surgeons are more hands on with operations for treating injuries, deformities and other health related needs that need invasive treatment.
On average, there are about 1,026,788 doctors in the US, with 826,001 of them active in their practice. The state with the most number of active doctors is the State of California, and the state with the most adequate number of physicians based on population is the District of Columbia. There are about 120,000 inactive physicians in the country.
Average Wages
In 2012, the recorded average wage for doctors is around 90 dollars per hour, or 187,200 annually. Jobs are at 691,400, and that is expected to grow by 18% more in the years between 2012- 2022. That shows a very positive outlook for doctors or doctors to be, and employment is expected to take in another 123,300 doctors in 2022. Physicians are usually found in private practice, having their own clinics or offices, with their own personnel.
Surveys done on a group of 15,000 physicians based in the US show that male physicians earn 41 per cent more than their female counterparts. That variable may be influenced by the tendency of female doctors to go for fields with lower compensation, like obstetrics. Surveys also show that a good number of female doctors reports less working hours than the males.
The North Central Region, which is comprised of Nebraska, Kansas, South Dakota, North Dakota, Missouri and Iowa, has the highest earning physicians in the country. They have a reported median annual salary of 900,000 US dollars. The next highest earning region for doctors is the South Central region, having a median annual income of 555,000 US dollars. The South Central states are Arkansas, Texas and Oklahoma. The lowest compensation by region goes to the Southwest and Northeast regions, earning an average income of US$190,000 yearly.
Physicians coming from small cities earn slightly higher than those practising in metropolitan or rural areas, though only by a small percentage. Doctors running solo practices are also earning slightly less than doctors in private practice, though there are only marginal differences seen in results.
Specialty Breakdown
Doctors, whether they are physicians or surgeons, may specialize in one or more medical fields. Some doctors may work as anesthesiologists, which is more towards the caring for patients undergoing surgery or pain relief. These doctors administer drugs to lessen or eliminate pain during medical procedures. In the US, anesthesiologists can receive an average of 431,977 US dollars.
Physicians may also be general or family physicians. These doctors will usually have long term patients that have consultations on a regular basis. These doctors can diagnose and treat a wide range of common conditions such as the flu, respiratory problems or injuries, like broken bones. A general physician can receive an average of 3,500 visits, and can earn around 207,117 US dollars a year. Specialists can have 2,700 patients, and can earn another hundred thousand more than general practitioners.
General internists usually work with adult patients, and can diagnose and provide non invasive treatment for problems that affect the internal organs. They can earn more or less 224,110 US dollars per year.
Pediatrics is a branch of medicine that gives care for infants, children and young adults. Their services are aimed towards the young, and they can diagnose and treat common illness, injuries and infections. They may also give vaccinations. Pediatricians can also specialize in pediatric surgery, or have specializations concerning serious conditions that usually affect younger patients. The earnings per year is at an average of 216,069 US dollars.
OB/GYNs or the obstetricians and gynecologists specialize in the female reproductive system, as well as giving assistance and care for things relating to pregnancy and childbirth. They can diagnose and treat conditions that are specific to women. OB/ GYNS can earn around 301,737 US dollars annually.
Psychiatrists are physicians who deal with mental health. They can help diagnose and treat illnesses through counselling, psychoanalysis and hospitalization. They may also administer drugs to treat chemical imbalances. Most patients for psychiatrists are for the long term. 220,252 US dollars is the average yearly earnings for psychiatric doctors.
These surgeons and physicians may choose to become specialists in these specific fields. In the US, there are – allergists, cardiologists, cermatologists, gastroenterologists, ophthalmologists, pathologists, and radiologists, to name only a few. General surgeons can make US$367,885 on average per year.
Government Heath Contributions
According to the Medical Group Management Association's Physician Compensation and Production Survey, primary care physicians receive an average annual compensation of 220,942 US dollars. Physicians with medical specialties receive yearly compensations of 396,233 US dollars on average.
Surgery specialists are known to earn a lot more than the average doctor. The highest median compensation per year goes to thoracic and cardiac surgeons. They get an average of 530,000 US dollars in compensation. Surgery specialists in orthopedics receive the highest average starting compensation. In the North Central part of the United States, physicians are well compensated with an average of 234,000 US dollars, according to research done in 2012.
Birth Rates and Mortality Rates
In the US, the rate of infant mortality is six out of one thousand. Every year, there is an average of 4.3 million babies born. 25 000 of these babies will not survive long after birth.
In April of 2013, statistics show that the mortality rate has lessened since 2005. The infant mortality rate used to stand at 6.87 per thousand births. The more recent 6.05 infant mortality rate keeps the United States higher up on the rankings of safe live births.
http://www.statista.com/topics/1244/physicians/
http://www.bls.gov/ooh/healthcare/physicians-and-surgeons.htm
http://kff.org/other/state-indicator/total-active-physicians/
http://sm.stanford.edu/archive/stanmed/2013fall/article2.html